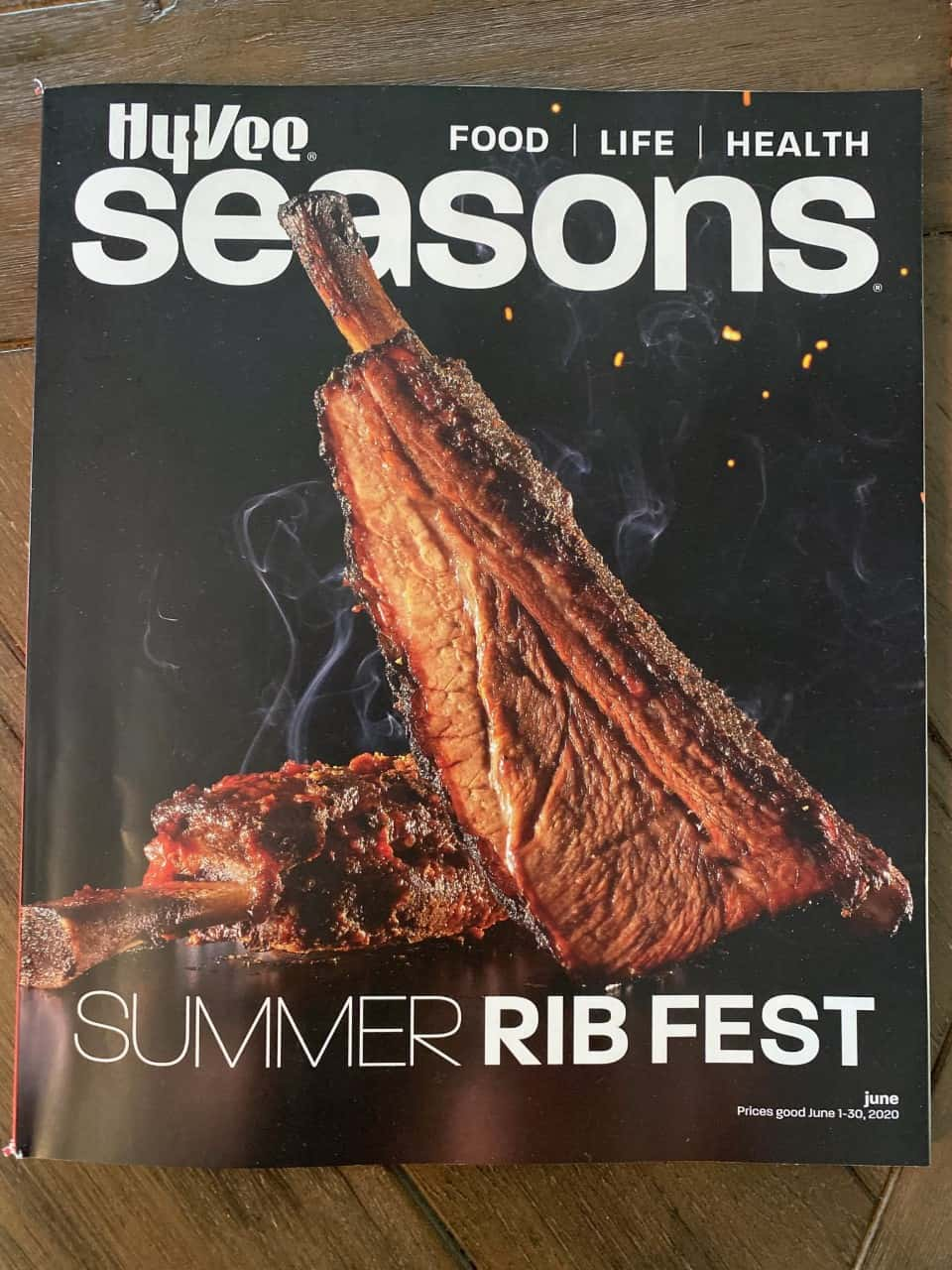 My wife got me a smoker for Christmas and I have enjoyed several experiments with it but I am always looking for helpful recipes, tips, and general good practice.I noticed this month that Hy-Vee has the perfect guide in their "Seasons' magazine to what many beginners are looking for in the BBQ smoker world. I have remained basic with my pork rib recipe.
You can checkout below my simple 3-2-1 method on how I cook ribs. I've been using the Famous Dave's rib rub which works great but this past weekend I stepped it up with a rub from Gate's BBQ (purchased at Hy-Vee) and it was awesome. Had almost a chili flavor to the meat. Turned out very well but what I enjoyed the most was the breakdown of each type of regional flavor that you can learn about in the Seasons magazine. Some very good information on the sauce and the rub. You have Texas, Memphis, Carolina, and of course Kansas City. I plan to try them all. Hy-Vee has several varieties of your rub, and sauce of choice to pull off all of these great recipes. You're friends and family are going to love it!
A quick 3-2-1 method for smoking "fall off the bone" pork ribs:
* Set the smoker at 225 degrees
* Prepare ribs- apply sealant on meat (I use mustard) and then apply rub on top and bottom of meat
* Place meat into smoker with chips and water dish full
* Let meat cook for 3 hours
* Remove meat and spray it w/ apple juice or apple vinegar, then wrap meat in heavy duty aluminum foil w/ square of butter
* Place meat back in smoker 2 hours (keep temp at 225)
* Remove meat and apply light coating of BBQ sauce of your choice
* Place meat back in smoker for one hour (Keep temp at 225)
* Remove meat and ENJOY!!!
If you've got a smoker but need some BBQ recipes @HyVee Seasons magazine has you covered. 🥩🔥 #ad pic.twitter.com/7PfMiRTN0F

— Nick Handley (@NickESPN590) June 18, 2020