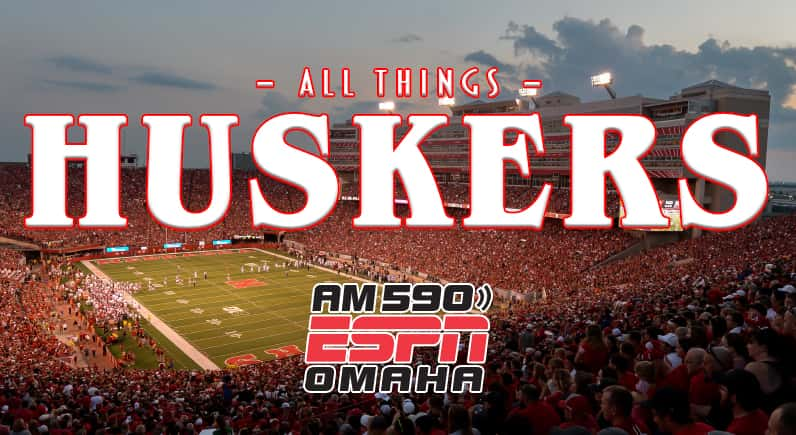 The Huskers Sports Network will bring you gameday coverage and a full radio broadcast of the 1994 National Championship season.
Every Saturday HSN will replay and reproduce the entire 1994 season starting with the Kickoff Classic  and concluding with the National Championship game vs. Miami.  This lets fans to continue connecting with Husker Nation on Football Saturdays.
The plan is to begin these on September 12th, concluding on December 5th.  Total broadcast length will be about 5-½ hours with a live pregame, halftime, and postgame featuring our current team broadcast team, Kent Pavelka, Coach Osborne, Brenden Stai and other former players….with a one hour Big Red Reaction to involve Husker Nation after the game.  Broadcasts are set to begin each Saturday at 1 p.m. and you can hear it all on your home for Husker Sports- AM 590 ESPN Omaha.
Week 1: (Kickoff Classic) Nebraska vs. West Virginia
Week 2: Nebraska at Texas Tech
Week 3: Nebraska vs. UCLA
Week 4: Nebraska vs. Pacific
Week 5: Nebraska vs. Wyoming
Week 6: Nebraska vs. Oklahoma State
Week 7: Nebraska at Kansas State
Week 8: Nebraska at Missouri
Week 9: Nebraska vs. Colorado
Week 10: Nebraska vs. Kansas
Week 11: Nebraska vs. Iowa State
Week 12: Nebraska at Oklahoma
Week 13: Orange Bowl- Nebraska vs. Miami
You can listen The Nick Handley Show's interview with Greg Sharpe of the Husker Sports Network announcing the plans for this fall on AM 590 ESPN Omaha.