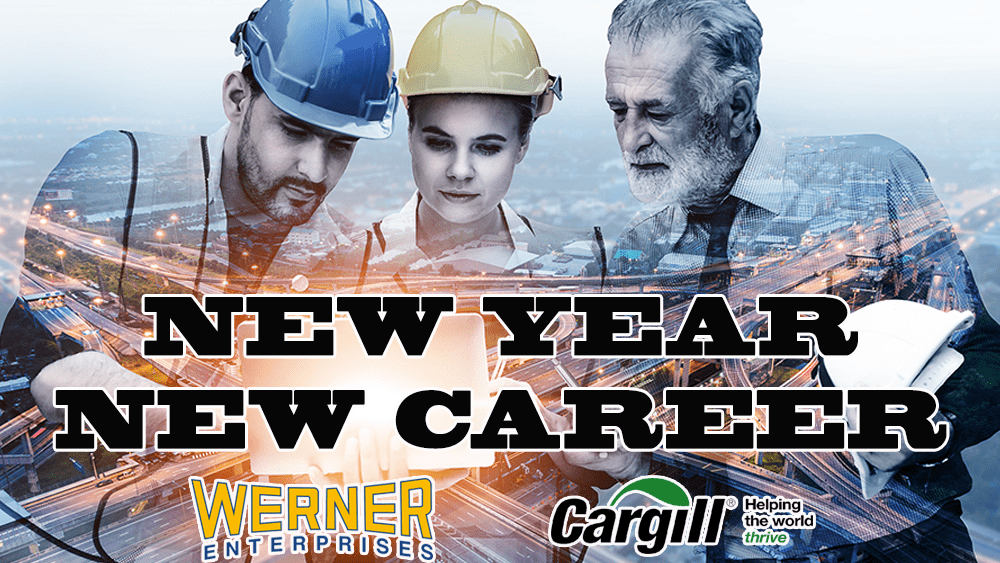 ---
Like yourself, we have been waiting for 2021…and it's finally here…so now is the time to start planning for that NEW CAREER! Where do you look? How do you get the proper training? We are connecting you to the best trade employers across Eastern Nebraska and Western Iowa!
Looking for a SOLID career path? Then you need to consider an opportunity within the Trades and Skilled Labor industry.  Earning a college degree isn't for everyone. Skilled trade career paths teach you practical skills, lessen student loan debt, and allow you to earn experience and open a new business.
Skilled trade occupations are ALWAYS in demand. Why is this the right fit for you, well:
You gain experience immediately
The price tag is more reasonable
It takes half the time
Skilled trade experts make a good living
A huge need for master tradespeople exists
You get to do what you're good at
Thousands of jobs are available including Electricians, HVAC, Plumbing, Mechanical, Carpenters, Roofers, Welders, Masons and more.
---

At Cargill we promote a culture of inclusion. Our people are at the center of everything we do. Our culture is about developing relationships. Whether it's with external partners and customers or with a co-worker in your office or one halfway around the world, each of us is driven by the responsibility of the work we do for Cargill. We're all committed to working toward the same purpose of nourishing the world.
Cargill can help you connect with something greater than yourself and help you achieve your higher purpose. We invest in our employees – personal and career development opportunities allow you to learn skills key to our joint success. Our culture values your professional goals – we provide growth experiences from stretch assignments to leadership opportunities to grow your career.
We combine 155 years of experience with new technologies and insights to serve as a trusted partner for food, agriculture, financial and industrial customers in more than 125 countries. Together, we can create new opportunities for you to grow, develop and make an impact on the future of our business.
Employees in our Maintenance and Electronics departments are an important role in the daily operations of our facilities. There are a variety of roles within this title such as Mechanics of different skill levels, Mechanic apprentices/assistants, and Electricians.  Maintenance and Electronic workers' responsibilities include but are not limited to maintaining  all the aspects of the facility and its equipment as well was constructing, developing, and designing areas of the plant, perform preventative maintenance work; conduct daily set-up of area; troubleshoot power transmission, pneumatics, & hydraulics; and limited welding, all while making safety and food safety the number one priorities.

---
---
Be sure to bookmark this page and check back every week for new and exciting Trades & Skilled Labor career opportunities across the Metro!
---
CLICK HERE for Contest Rules