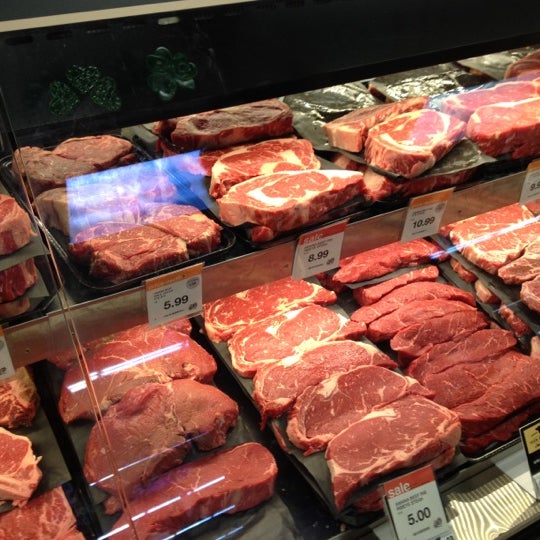 By: Nick Handley (recipe included)
This week I spent a day off figuring out how to smoke burnt ends. Found one recipe that was a little more time-friendly using chuck roast instead of an entire brisket. So I went to Hy-Vee and snagged a 3-pound chuck roast for under $10 and I was ready to get started. It's good to know that not only can I always find the meat I am looking for but it's priced well too. That includes some of the best steaks, like their Choice Reserve selections. I have bought anything from steak and roast to brats and bacon. It's all quality stuff. Cooks well and tastes great.
So the burnt ends turned out great and I noticed just after the initial smoking, before I added any of the traditional barbeque elements, the meat was tender and very flavorful. Now I understand that comes from the smoker itself but it also speaks volumes for the quality of meat. Knowing that I was able to create 2 meals for my family and the entire thing cost me less than $15 also tells you how affordable the best meat in Omaha really is. I'll leave you with the burnt end recipe that worked for me. I know there are plenty of choices when it comes to getting your meat but I will always recommend Hy-Vee for their quality, price, and knowledge. It makes things a lot easier.
Poor Man's Burnt Ends:
What you need:
Smoker (I use a Masterbuilt Electric Smoker)
3 LB Chuck Roast
1/4 brown sugar
Salt & Pepper
Garlic Powder
BBQ Sauce ( I prefer anything sweet and spicy for burnt ends)
Heavy Duty Foil
Foil Pan
Directions:
Rub the roast modestly with salt, pepper, and garlic powder on each side.
Heat the smoker to 275 degrees
Place the roast in the smoker and let it cook at 275 until meat reaches an internal temperature of 165 degrees (This took me approximately 4 hours and 15  minutes)
Remove roast from smoker and tightly wrap roast w/ heavy duty aluminum foil.
Place roast back in smoker, keeping temp at 275 until the roast reaches an internal temp of 195 degrees. (This took me approximately 2 hours)
Remove roast from smoker and let it sit for 15-20 minutes.
Then remove foil, and cut meat into 1/4 inch cubes or something close to that. Place meat in the foil tray. Drizzle on brown sugar and bbq sauce over the top of the meat cuts.
Place the foil tray w/ meat back in the smoker for another hour or until the sauce and brown sugar have settled in to the roast cuts.
Remove the tray and let sit for 10 minutes. Add more sauce and/or brown sugar as you see fit.
Dig in and ENJOY!