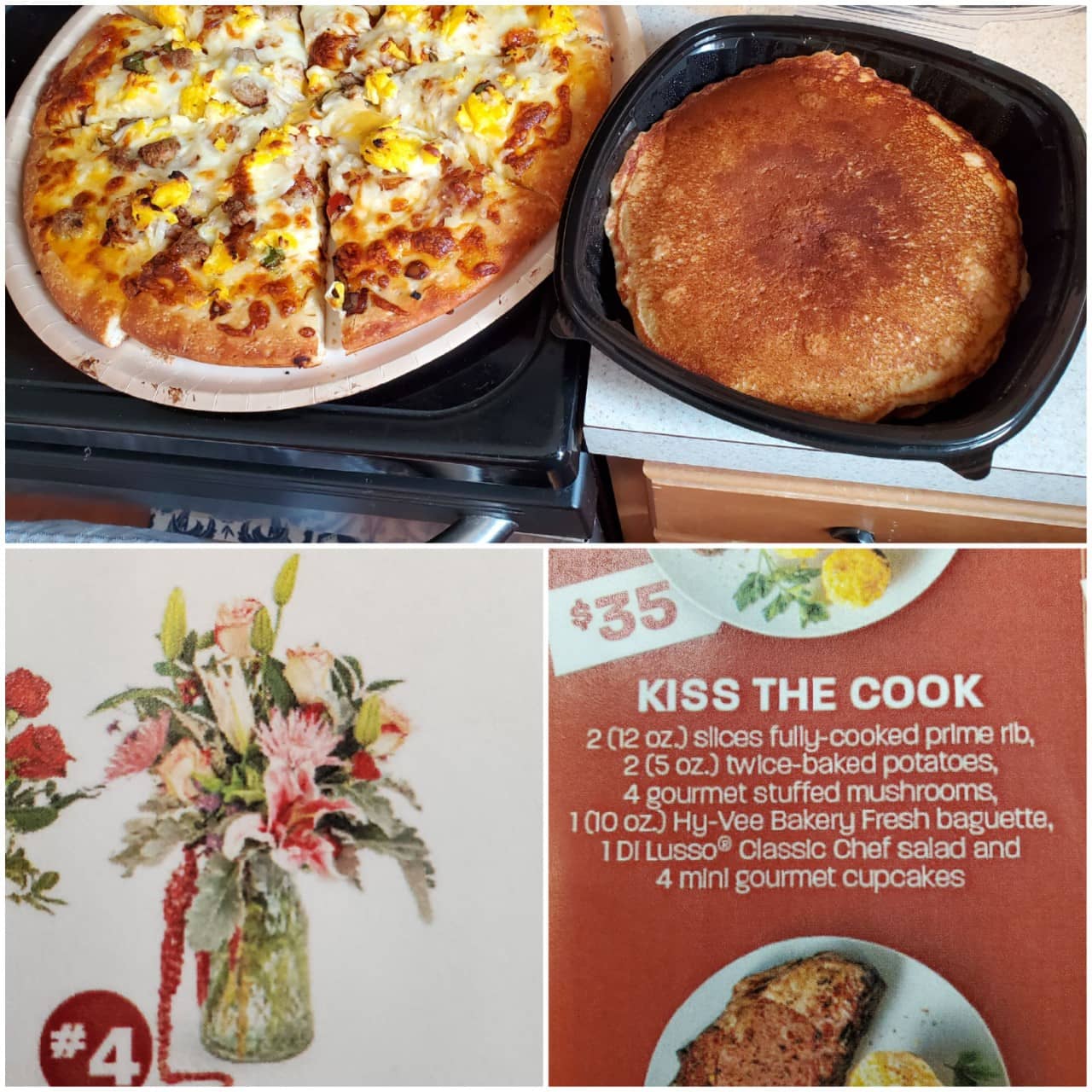 By: Nick Handley
I really hope my wife doesn't read this before Sunday but I am about to let you in on my Valentines Day plans. Best part about Valentines Day for me is that Hy-Vee literally has everything I need to spoil my wife this year. We are big fans of Hy-Vee's breakfast pizza. We will typically go with thin-crust, cheese based, hashbrowns, scrambled eggs, and breakfast sausage. Oh, and in case you didn't know, Hy-Vee has the best pancakes. Not kidding. THE best. So my wife will have a delicious breakfast to start the day.
Then she will be treated to a beautiful bouquet of flowers, which the Hy-Vee floral department can arrange specifically for you, or choose from many great pre-arranged options. While you're in the floral department, check out the art work and pictures they have. My wife loves them and there is a particular "coffee" sign that I know she will love. Finally, dinner will be made by Hy-Vee. What's on the menu? How about 2 (12oz) slices of prime rib, 2 (5oz) twice-baked potatoes, 4 gourmet stuffed mushrooms, 1 (10oz) Fresh baguette, Chef salad, and 4 mini gourmet cupcakes all for the grand total… $35
You still have time to let Hy-Vee do the heavy lifting for you on Valentines Day. She will love it all.