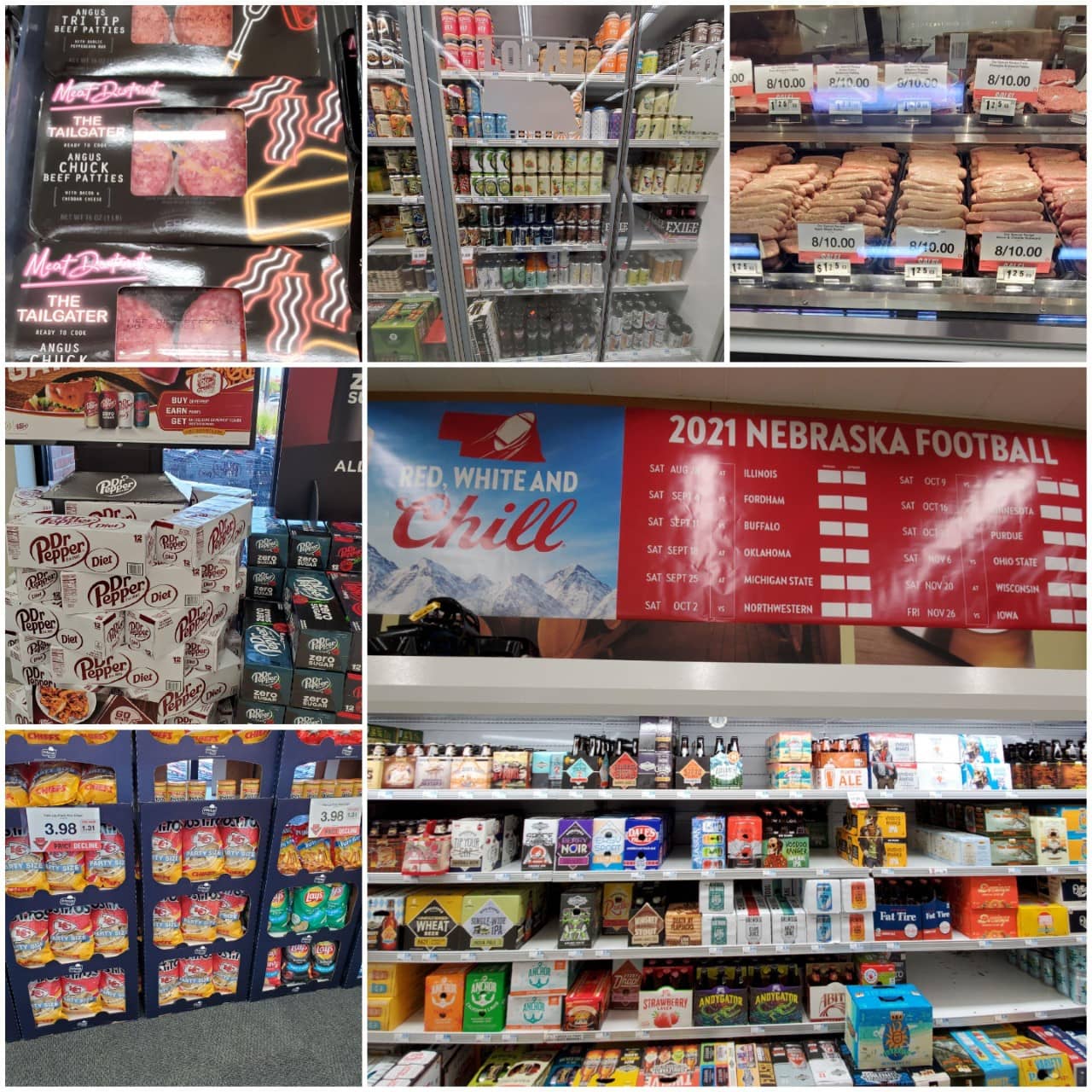 By: Nick Handley
It's that time of the year. Tailgate season! Husker football begins this weekend and it's a good time to take inventory of your classic tailgate items. For me, It's pretty simple. Meat, beer, chips, dip, and water. Yeah I know, water? Hydration is key to enjoy a long day of tailgating whether in your driveway or near the stadium. Now, depending on when you arrive you might have to alter your items. Maybe you like to arrive early and for that need some breakfast items. The good news is Hy-Vee has every tailgater covered. Traditional, healthy, novice, master-grillers, and everything in between.
As I typically do when discussing Hy-Vee, let me remind you that Hy-Vee has one of the best selections of local brews you will find in the state. So when you're kicking back, cheering on the Huskers, Chiefs, or Bears (my team) try and support local in the process. Here is my tailgate rundown:
Early Tailgate Checklist:
Pre-Cooked breakfast burritos w/ eggs, sausage, peppers, onions, hash-browns -wrap them in foil and place on the grill.
Bloody Mary Mix -I don't typically drink this but I like to think of others.
Fruit- Get some much needed food in your stomach in a healthy way. Also, you won't feel like you need a nap when kickoff arrives.
Beer- It's the weekend, who cares how early it is.
Bottled water- Hydrate. I try and drink one bottle for every two alcoholic beverages I consume.
Afternoon Tailgate Checklist:
Meat- I'm usually a beer-brat guy because it's very simple and less to clean up. Burgers are obviously a good choice, and of course Fairbury brand hotdogs.
Buns- Don't be that guy that forgets an essential item and everyone is wrapping brats or burgers in bread. We're not 18 anymore. Might I recommend Rotellas brat and burger buns.
Chips-and-Dip- Tortilla chips are a must. Fritos are also sneaky good. I'd say Doritos and Cheetos but you must factor in the cheesy finger effect. As for dip, look up corn dip or "poolside dip" and I guarantee you won't want another dip.
Fruit- Again, it keeps you full without feeling heavy.
Beer- Get creative. Have a six-pack of your favorite craft beer but always have some light beer on hand. Too much craft beer on a long day of tailgating might come back and haunt you.
Water- HYDRATE!!!
Again, I'm simple. That's all I need for a good time with family and friends enjoying college and pro football. Tailgate however you want to, but always remember Hy-Vee has everything for every type of tailgater. Cheers!